Team Evolution Forest Run
Challenging limits and raising money for charity before the season ends.
The Team Evolution Forest Run began in 2016, following a course designed by former Head Tutor and keen runner David Southworth. A marathon length relay, aimed to encourage teamwork and spirit while testing physical and mental endurance, the end of season Forest Run laps around Team Evolutions home slopes of Reiteralm and Zauchensee, before ending back at the training base in Radstadt. As well as being a challenge in its own right, the run brings together athletes, staff, parents and the local community to raise money for a variety of charities which have been nominated by the students themselves.
The course length covers approximately 45km – around 28 miles – with each Team Evolution trainee running at least two sections of 3 km, supported by fellow athletes, staff and often friends and family members. Team vans meet at each check point, carrying water, snacks, medical supplies and the always valuable support crew to keep the energy levels high.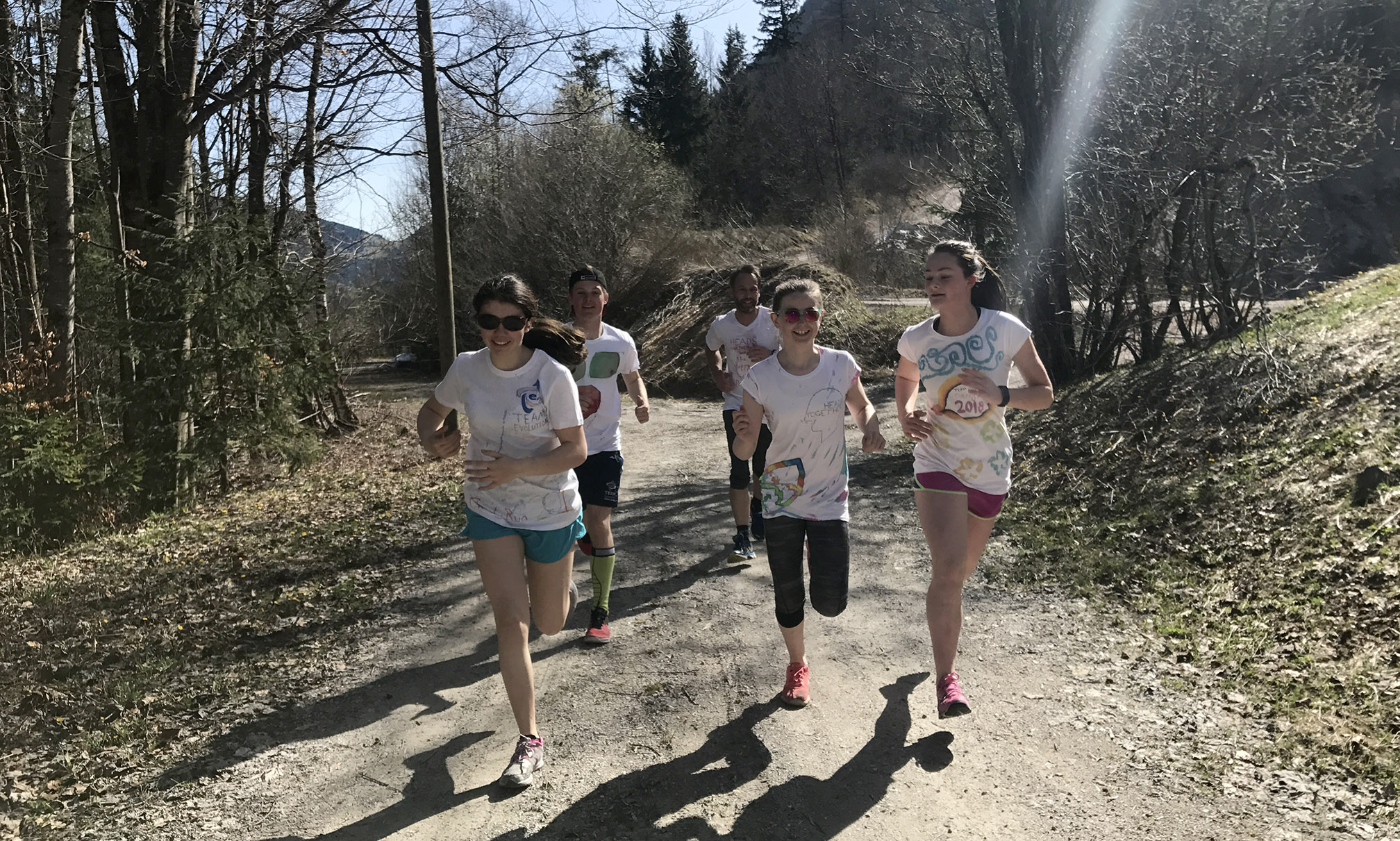 The Forest Run is an important part of the Team Evolution Programme, representing the ethos and spirit that is used to foster a strong training environment, and is an opportunity to have fun in one last team activity before the season ends, all while giving back to others within the sporting community.
Since 2016 we are proud that the Team Evolution Forest Run has raised over £10,000 for the Team Evolution Annual Fund, supporting good causes including the Matt Hampson Foundation, MIND, The Happy Place Project & Save The Children
Our athlete-chosen charity for the 2022/23 season is Sport In Mind, and donations can be made to the Team Evolution Annual Fund.
For more information on how you can get involved or support the 2023 Forest Run, please email us at; info@teamevolution.eu